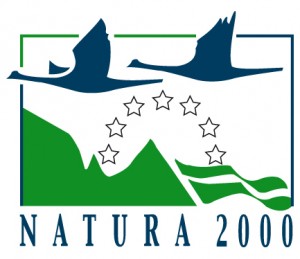 Natura 2000 is a European ecological network aimed at ensuring the long term survival of the most valuable and threatened species and habitats in Europe. The Natura 2000 network is the cornerstone of the conservation of habitat types and species of Community interest.
The network is formed by Special Areas of Conservation (SAC) designated by Member States under the Habitats Directive (92/43/EEC) and Special Protection Areas (SPAs) designated under the Birds Directive (79/409/EEC, amended by Directive 2009/147/EC).
In Spain, the network is currently made up of about 1800 sites with a total surface of over 147,000 km2.
This LIFE+ project considers all the sites that are part of the Natura 2000 Network in Spain and all the habitat types and species from the Habitats and the Birds Directives that have led to the designation of the Natura 200 sites.
Further information on: